NEW AT COUNTRY FRIENDS!



I am now offering E-Packets. View here.

--------------

Reduced prices on selected paintings in the
Country Store. Look for the red sale tags!

California Gnat Catcher
Pretty As A Picture
Valentine Candy
Regular $ 95.00
Regular $ 75.00
Regular $160.00

SALE $ 80.00
SALE $ 50.00
SALE $ 95.00

Bunnies are fun and easy to paint!
Watch the video, then check out the new paper and e-packets.



Playful Bunnnies


Paper Packet
E-Packet


Hoppin' Along
Paper Packet
E-Packet


Bunnies and Berries
Paper Packet
E-Packet

Some of the specially brushes
used to paint the bunnies
Bringle Round Blender
Classic Spotter #4

Series 1450
Scharff 105

BRB-002
BR-0010

~*~*~*~*~*~*~*~*~*~*~*~*~*~*~*~

"Paint a Simple Crock" video... Ronnie Bringle
View the video here


~*~*~*~*~*~*~*~*~*~*~*~

NEW Scharff Brush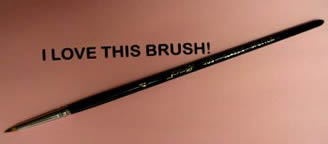 Why didn't I know about this brush 20 years ago!? It is very much like the #4 Round Bringle Blender but has a very sharp point to get into tiny places, making it absolutely perfect for detail work. I know you are going to love using it as much as I do.
Scharff Brush is for sale here

At the Country Friends Studio our telephone hours are 10:00 AM to 6:00 PM Monday through Friday Central Time. Occasionally I won't be here to answer phone calls and emails, but please leave a message and I'll be in touch with you as soon as I return.

Copyright Information:
The designs in my books and pattern packets are for the use of all artists. You may paint these designs for personal use or for teaching purposes. No part of a book or pattern packet may be reproduced or transmitted in any form or by any means, electronic or mechanical, without written permission from Gretchen Gagle Publications or Ronnie Bringle.